Outrageous advertisement
You can't even blow your nose without offending somebody these days. It looks like people are just waiting for somebody to say something remotely related to them so they can get all upset.
So when I saw this great UNICEF advertisement I was thinking, while it is an innocuous advertisement, somebody will find something to complain about it. I tried to imagine how many groups/races/religions can think of something objectionable in this ad. Here is my list. Feel free to add your own.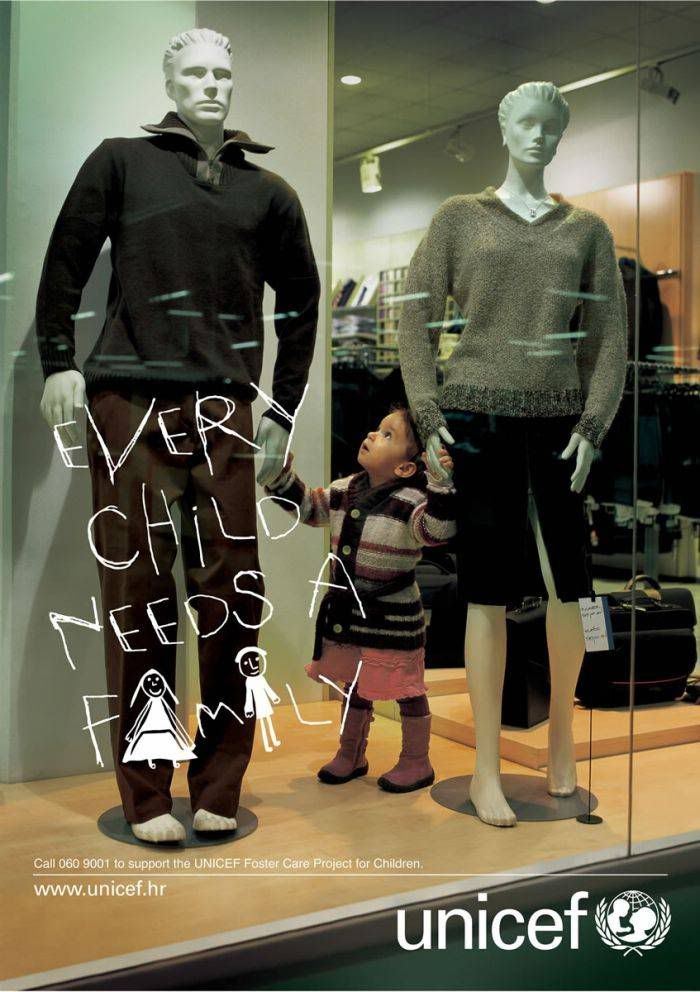 The kid is black and the family is white. It has the implication that black kids should seek white family. It's offensive to African Americans
It depicts a man and a woman as family. It's offensive to gays and lesbians
What the woman is wearing looks remotely like fur. PETA will have something to say about that.

The way the kid is looking at the man symbolizes "looking up to father". Feminists will be offended because it's belittling woman's role in the family.
There is only one woman. Offensive to Mormans
The man and woman are not wearing wedding rings, indicating that they are a "family" out of wedlock. Offensive to the conservative Catholics.
There is no Asian representation. Offensive to Asians.
The woman is not wearing a burka. Offensive to half the muslim nations.
The woman is showing some skin. Offensive to the other half.

The woman is barefoot. Good. But she is neither in the kitchen nor pregnant. Very offensive to Republicans.
It's offensive to some Indians. I mean, we are a billion people and it's got to be offensive to some minority.